Harnessing the Power of Web-Based Updates for Small Business Success
By: Ethel Laire
Published: August 25 2023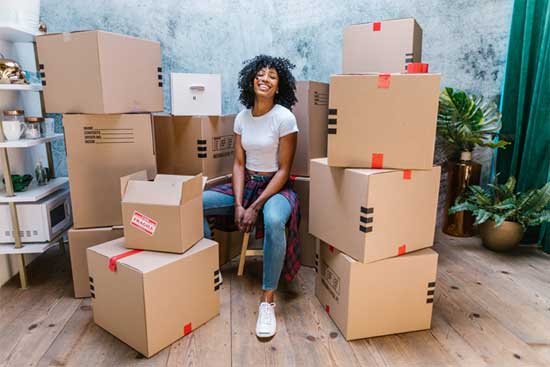 Image: Pexels
As a small business owner, staying ahead in the digital landscape is essential for growth and success. Web-based updates play a crucial role in providing an improved online experience for your customers and increasing your overall visibility. In this article, we explore seven key web-based updates that can benefit small businesses and help them thrive in today's competitive market.
Streamline Web Project Management
Taking steps to manage web projects effectively is essential for ensuring the success of your online presence. By setting clear objectives, prioritizing tasks, and allocating resources appropriately, you can streamline the development process and achieve your desired outcomes more efficiently. Implementing project management tools can save you time searching for relevant information and help you track progress, enabling you to make informed decisions as needed.
Additionally, effective web project management fosters better communication and collaboration among team members, leading to a more cohesive and successful final product. Ultimately, investing in efficient web project management practices can save you time, money, and resources, allowing you to focus on growing your business.
Embrace Mobile-Friendly Web Design
With more people accessing the internet on their mobile devices, it's crucial that your website provides an optimal browsing experience no matter the screen size. A responsive website design adjusts the layout and content to fit any screen, increasing your chance to convert visitors into customers.
Champion Accessibility
Inclusivity is vital in today's world, and ensuring that your website is accessible for all users should be a top priority. Level Access notes that this means taking steps to accommodate individuals with disabilities by adhering to the Web Content Accessibility Guidelines (WCAG). By making your website accessible, you not only demonstrate social responsibility but also open up your business to a broader audience, potentially boosting your customer base.
Keep Your Site Updated With Fresh Content
Keeping your website updated with fresh and engaging content is crucial for attracting and retaining customers. Rock Content points out that regularly updating your blog, news section, or product offerings can keep your audience interested and encourage them to return to your site. Additionally, consistently publishing high-quality content can improve your search engine rankings, making it easier for potential customers to find your business online.
Simplify Online Payments
Make your online payments easy and secure! With seamless payment processing, you can increase sales and build customer loyalty. Plus, protect your business from fraud with a reliable payment gateway. Simplify online shopping for your customers and elevate your business today.
Tap Into Digital Advertising
Maximize your reach and get ahead of the competition. With online advertising on Google Ads or social media, you can attract potential customers who are looking for what you have to offer. Better yet, track your ad's performance in real-time and make data-driven decisions to optimize your marketing strategy. Don't miss out on the benefits of digital advertising.
Build Your Business Knowledge With an Online Degree
As the world continues to embrace digital technologies, don't overlook the possibility of advancing your business acumen online by getting an online business degree. With numerous accredited institutions offering online programs, you can acquire valuable knowledge and skills that can help you achieve your career goals without having to attend classes in person.
Pursuing an online business degree provides flexibility and convenience, allowing you to balance your studies with other commitments. Furthermore, you can earn a bachelor's degree in business, providing you with a well-rounded education in key areas such as marketing, finance, and management. By investing in online education, you can enhance your expertise and boost your chances of long-term success in today's ever-evolving business landscape.
Web-based updates are essential for small businesses looking to thrive in today's digital landscape. By effectively managing web projects, ensuring mobile-friendliness and accessibility, keeping your website updated with fresh content, integrating seamless online payment processing, investing in online ads, and advancing your business acumen by earning an online degree, you can set your small business on the path to success. Embracing these web-based updates can help you stay competitive, reach a wider audience, and ultimately grow your business in an increasingly digital world.